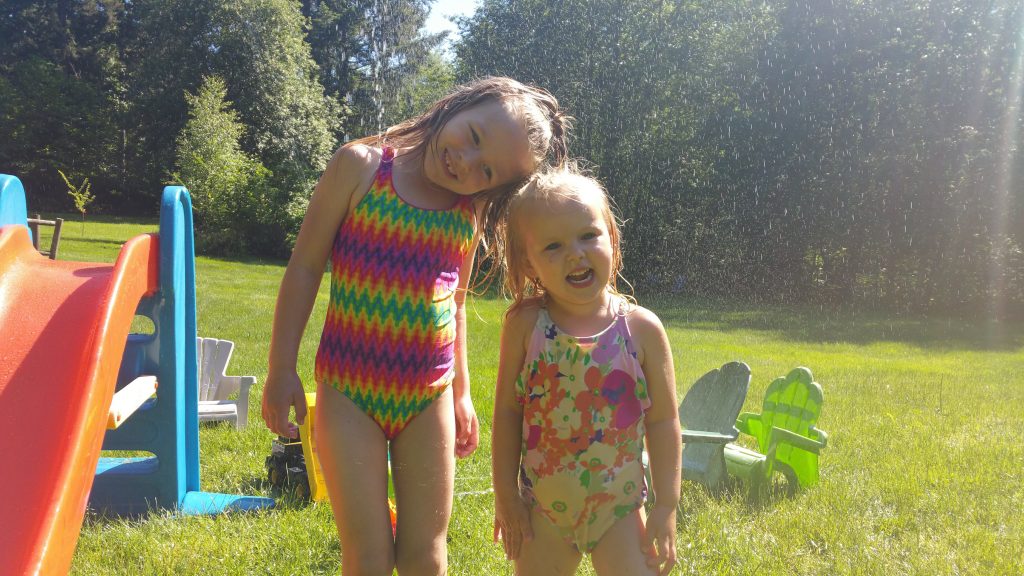 Today was our first full day home after being at the NICU for 83 days! And man did it feel good to be home! Charlie had a good first night in his new crib. He slept most the night but we did wake up a few times to his monitor beeping; but each time we checked him he was ok.
I woke up around 8 am and after I took a shower (in my own shower!) I realized we didn't have any coffee!
So I decided to take Emma, Lily and Benji to town to get Starbucks and McDonalds. It turned out to be way longer than I expected. I think I'm still used to being in Portland where we can just walk 5 minutes down the street to get food and coffee. Our trip this morning wasn't so fast.
First, I went to start the car but the battery was dead. So Chloe had to give me a jump. After we got on the road we didn't make it far before we got stuck behind a line of cars who were stuck behind a tractor on Risto Road which caused, a "tractor jam" as Emma called it!
Then the drive thru at McDonalds was closed which forced me to take the kids, who were still in their PJs, inside. And of course our food was slow.
Then after this we drove to Starbucks and waited in the longest line ever there. As I felt myself start to get frustrated I just smiled to myself and thought, Hey, if this is all I have to deal with today then that's ok!
I finally got out to my office a little before noon and got some work done. I was so happy to be back in my office, where everything is just how I like it.
And the view today was great. I got to watch the kids play in the sprinkler and run all around the yard.
Charlie even came out to play! Lacie and Loretta put a blanket out for him and they got to spend some time outside too. I think Charlie loved it! Sure beats being in a hospital room!
So I'd say it was a great day today! We're so happy to be home. 🙂