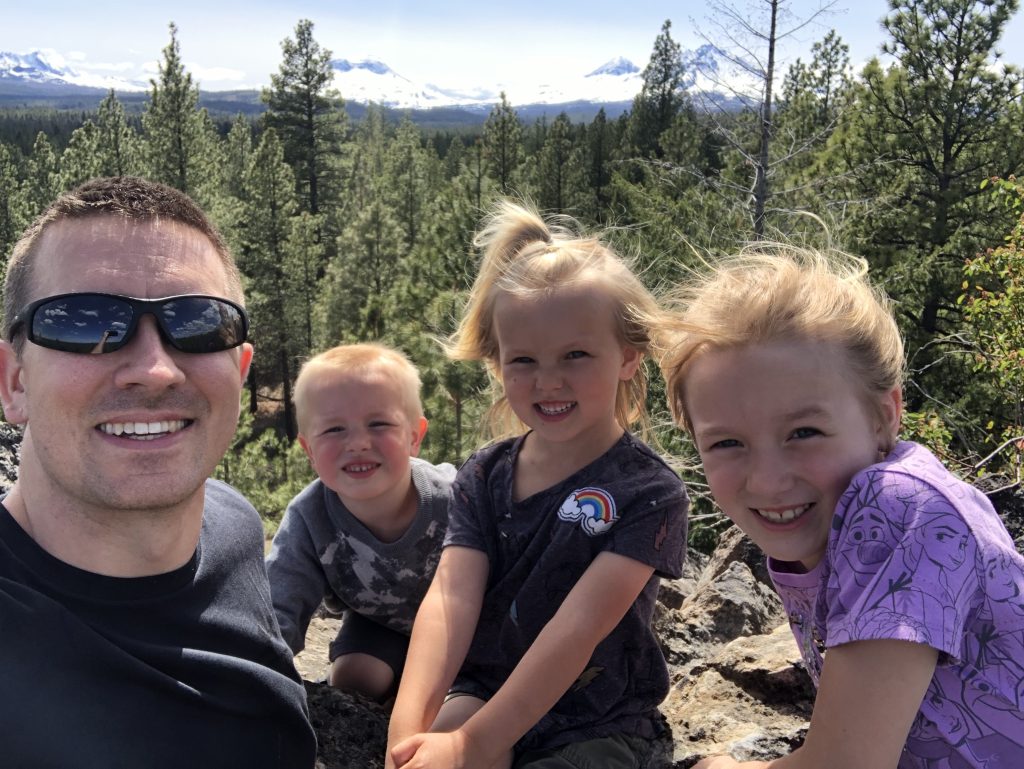 At lunch today Lacie asked if I wanted to just take the rest the day off and go for a hike since it was nice and supposed to rain tomorrow. I said yes so we packed up and drive to Wychus Creek Overlook Trail.
The kids loved it and it was totally worth it. We put Charlie in the stroller and I pushed him real fast down the trail and he smiled and kept asking for more!
Then me and the 3 older kids climbed this rock hill to see a view of the mountains. They did real good and listened well, which was good since there were some dangerous spots.
After the hike we we had some friends of ours, Dan and Ellen, who we met at the Ronald McDonald House, over for dinner. I grilled up some steak and hot dogs and we hung out with them all night. We had a great time hanging out with them, and so did our kids. Overall great day!