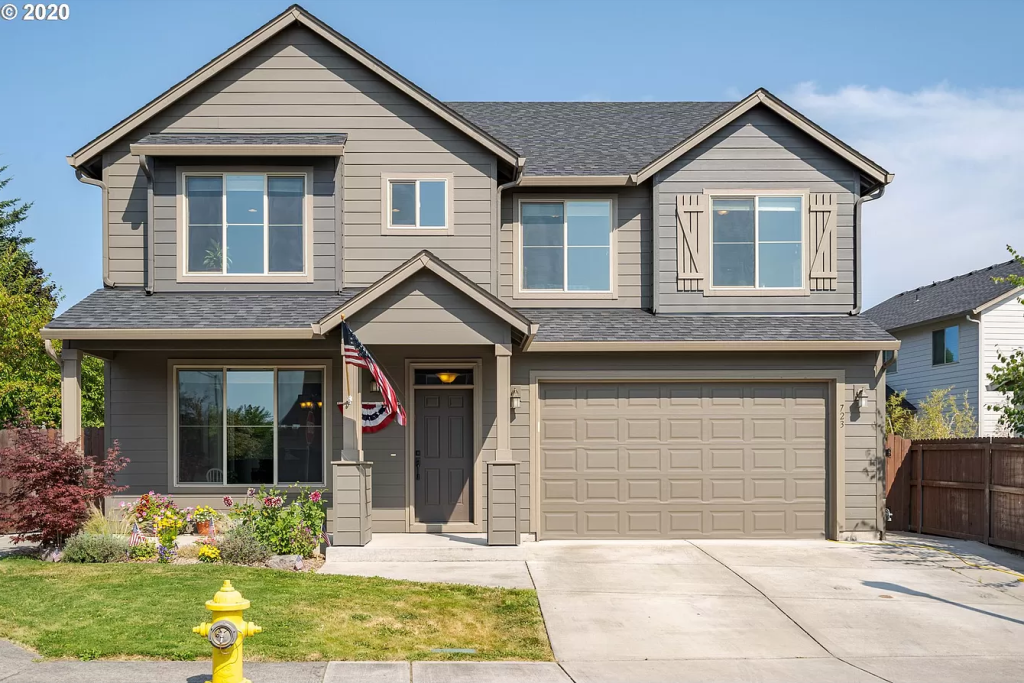 After living out of our motorhome for the last 4 months Lacie and I were both ready to be in a house again and back to a normal schedule. And today we're much closer to that becoming reality.
We looked at 5 homes a couple days ago. And we found two we really liked… one we liked a lot!
It was $502,000 (yeah unusual price) and it's right in the middle of Battle Ground. Only 6 minutes to Firm Foundation (the kids' school) and just 3 minutes from Old Town Battle Grounds (our favorite coffee shop).
The home is about 3,000 sq. ft. and has 4 bedrooms, 3 baths, including a nice big master bath. And there's room in the back or side of the house for my office. Plus, since it's only $502k, we only had to put 5% down.
We had a zoom call with our realtor, Jaysiah, yesterday and she walked us through the offer. We sent it off and then waited… and waited some more. The sellers had a 9:00 p.m. deadline but that came and went! So that was frustrating.
Then today, after the longest day of our lives, we finally found out the sellers accepted the offer we made yesterday! We got a text at 4:07 p.m. from Jaysiah saying, "We have a signed contract!"
So that was great news! And it was super relieving to know our search is done. It's been exhausting looking for a home but glad we found a good one.
While we waited to hear back on our home offer we passed the time in productive ways. We cleaned out the garage under Henry and Loretta's bungalow and setup a spot for me to lift, which I was happy about. And Lacie got the bungalow organized too. Plus, she installed shelving in Loretta's closet last night.
So now we'll schedule the home inspections, appraisal, etc and begin the process of closing on the home. We're excited!