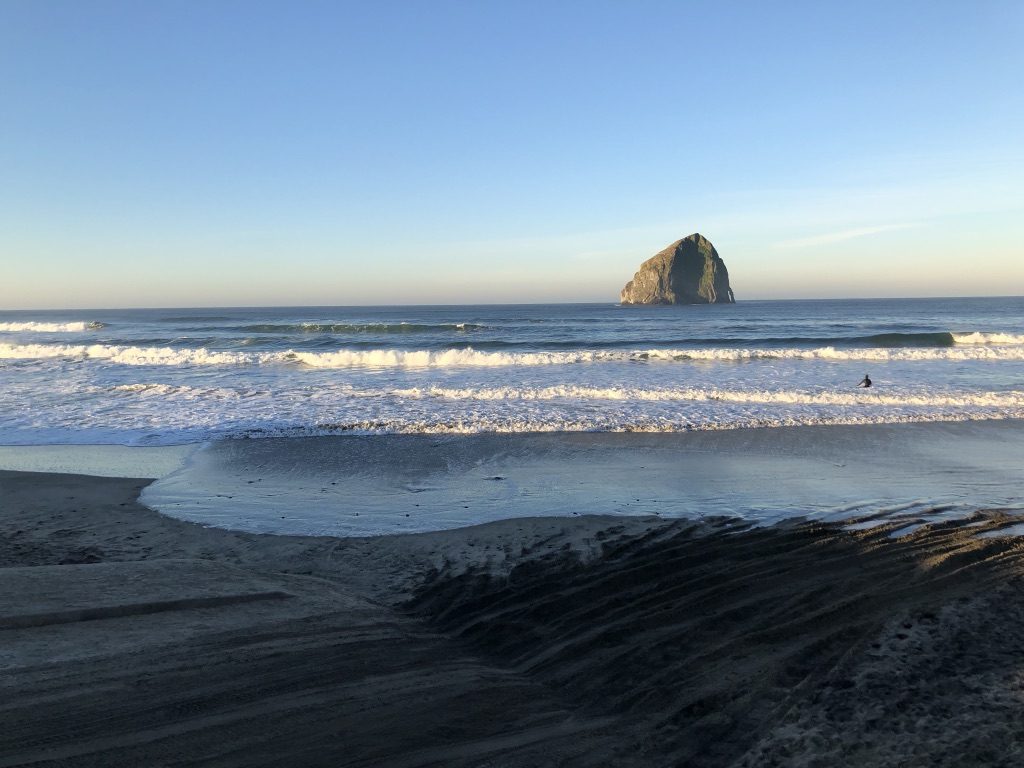 We got our RV detailed yesterday and after seeing it all cleaned up today it made us want to take it camping! Especially after realizing we had a couple sunny days in the forecast.
So after the guys finished doing their detail work, Lacie and Loretta packed up the RV while I finished my work. I had a 45-minute call with a client about a potential new partnership, which went well.
After the call I packed a quick overnight bag and jumped in the motorhome! We left around 4:30 pm and got to Cape Kiwanda in Pacific City around 7:30.  I love being in the motorhome. Makes me feel like I can breathe a little deeper and just enjoy life. 🙂
Here's some pictures from our trip.