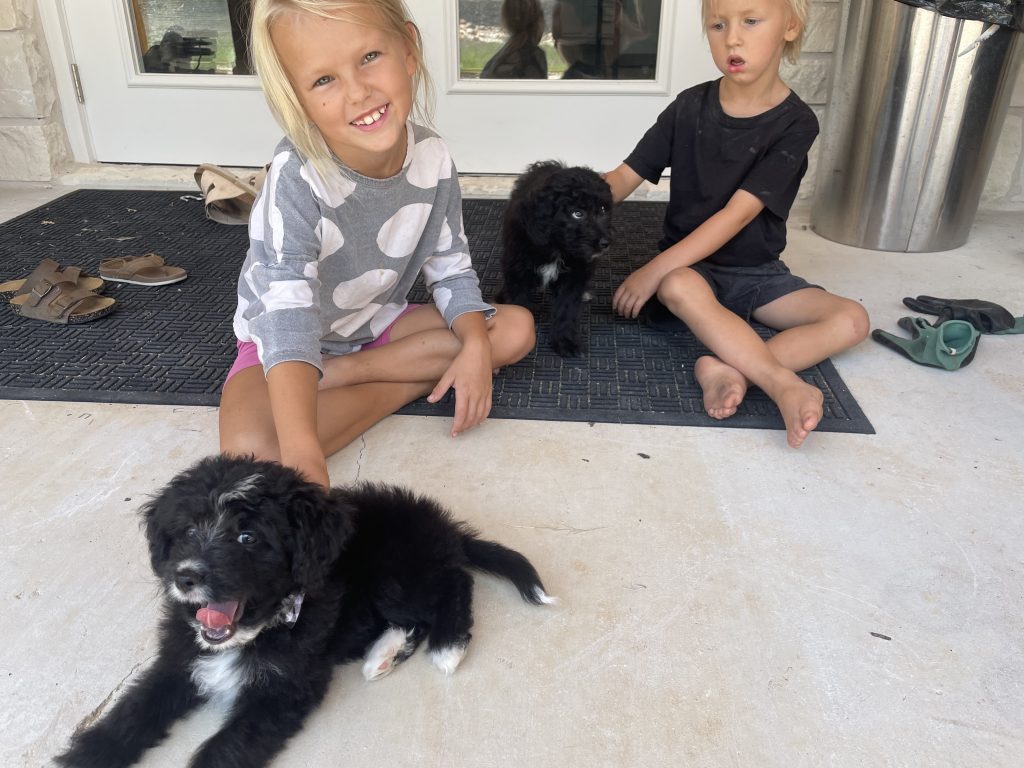 We now have two 8-week-old puppies. They are Aussiedoodles, a mix between a Poodle and Australian Shepherd. Lacie found them on CraigsList and her and the kids drove 2 hours to Killeen today to get them. She sent me a pic of the kids in the car with the puppies on their way back and they looked super happy.
We promised the kids if we moved to Texas we would get a dog, and since it's been 9 months since we moved I suppose the second dog is "interest" owed. Now time to train some puppies!
Lacie built a really nice fenced area right off the back patio, so we have a good spot for them to run and play.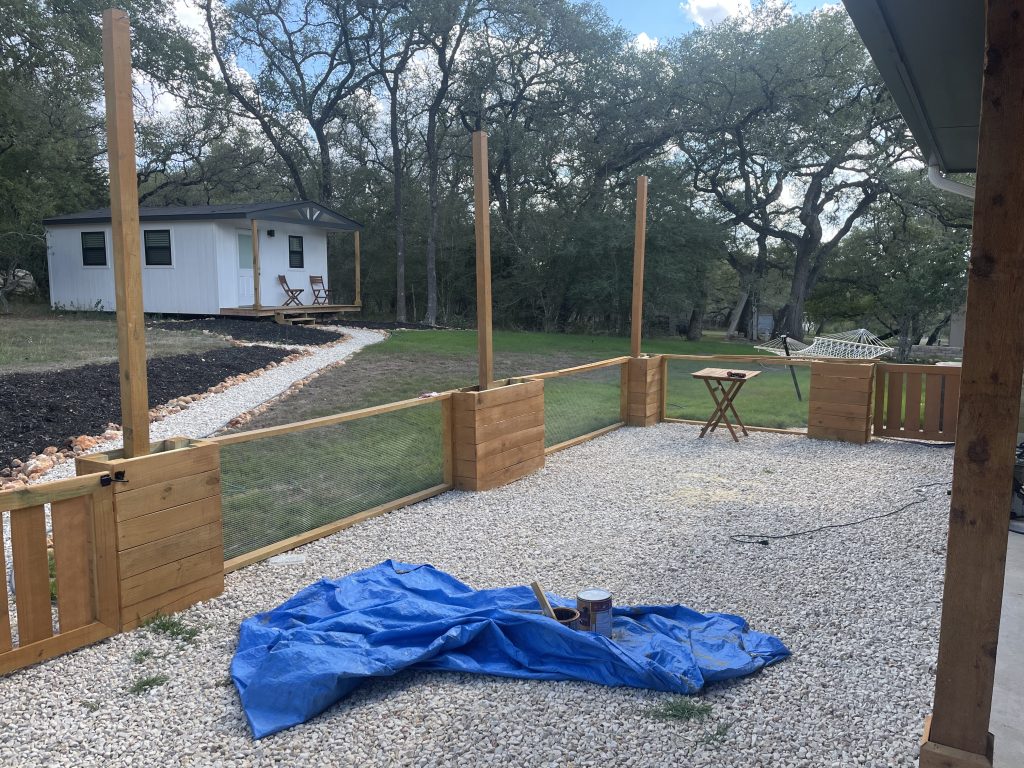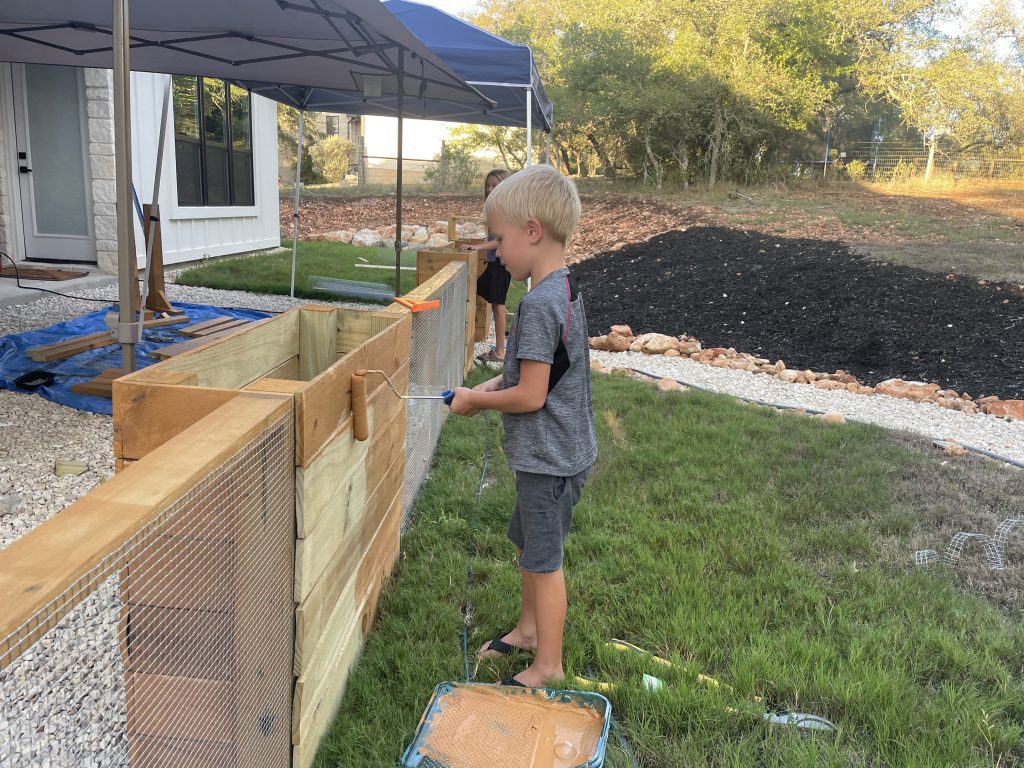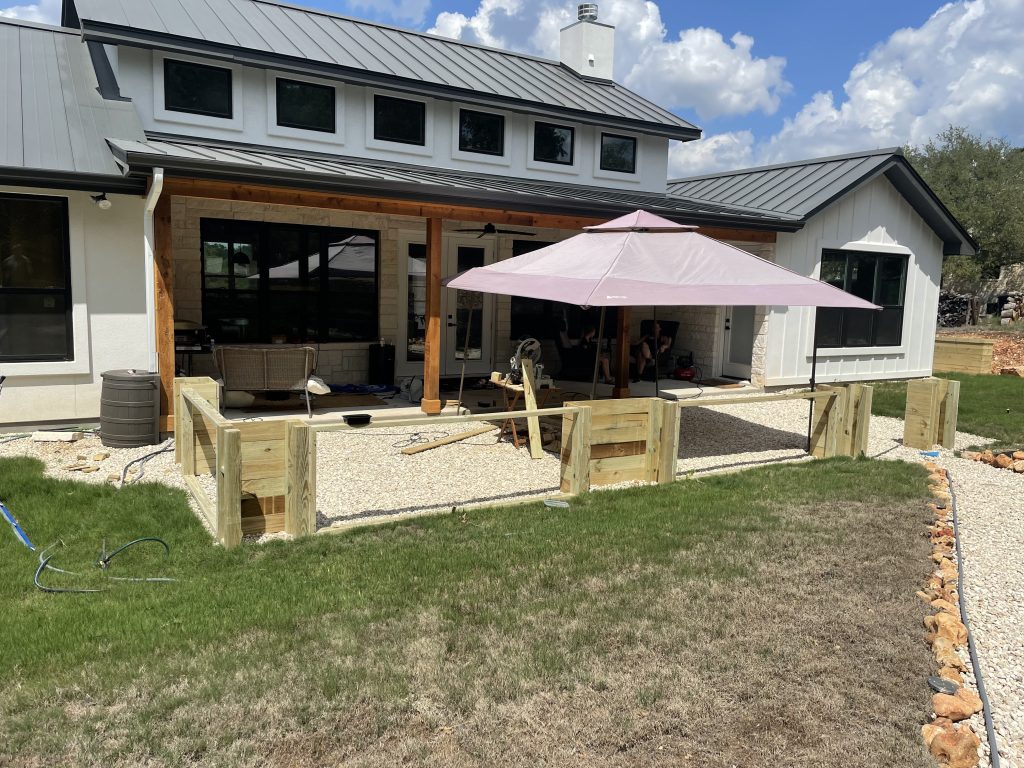 And I bought a puppy training course tonight. So I plan to go through that with the family so we can train them right. Even though I've trained dogs before, I figured there's always more to learn. 
Oh the kids named them Luna and Shadow. I really liked Luna and thought Shadow was an "ok" name, until Lacie told me that Charlie was the one who picked it. As soon as I heard that I said, "Shadow it is, it's a great name!" Now time to train up some puppies.