A few months ago we decided we wanted chickens so we could have our own supply of farm fresh eggs. We got them just days after they hatched and now they are about 3-4 months old. They should start laying eggs in less than a month now.
We started with 15 but one was killed by a dog and a coyote got another. So we have 13 now and we're much more protective of our chickens. In fact I'm planning on going coyote hunting soon!
Here are some pictures our chicken adventure: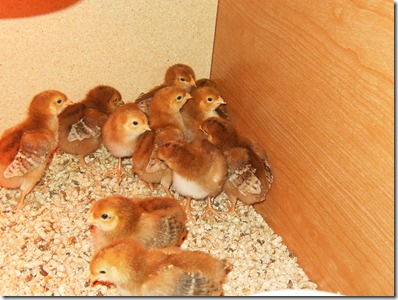 Our baby chicks.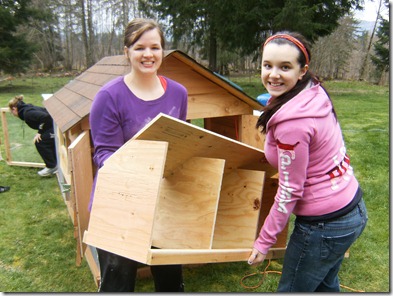 Lacie and Chloe setting up the chicken run.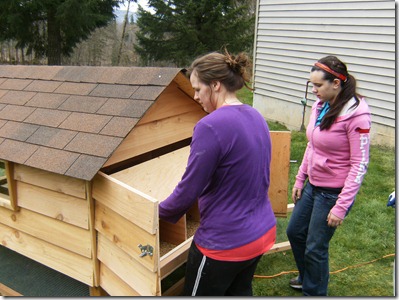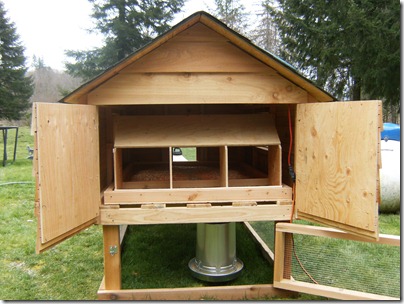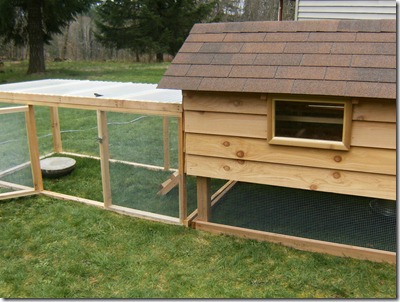 All set – now we just need the chickens!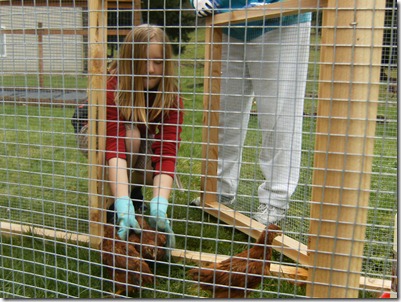 Cailee introducing the chicks to their new home.