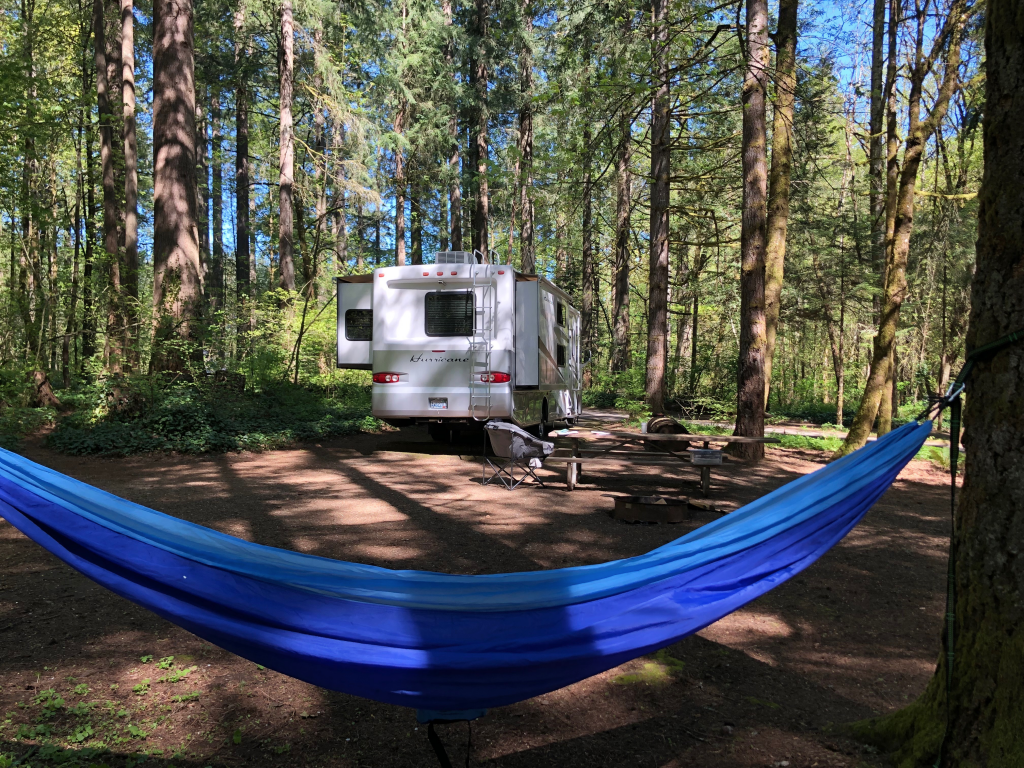 Last night I decided to go for a hike around Battle Ground Lake. During my walk I scouted out the RV sites. I found a couple open ones and then called Lacie to see if she wanted to take the RV out and go camping!
She said yes. So I drove to town to get some food and snacks for the kids and then went home and helped her load up the motorhome. We got there just before dark and set up camp. The kids loved it!
The next morning I slept in and then we relaxed at our campsite. It was fun. And nice to know that we can go camping somewhere that's just 10 minutes from home.